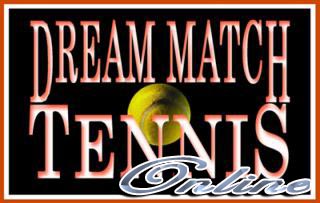 There are 3 Dream Match Tennis editions (Basic/Online/Pro)

Dream Match Tennis Online is the most realistic online 3D tennis game.
You can play with the players from all over the world via the Internet.
Control the ball and win the match!

NOTE:
You can play with Pro edition players only if they use 4 Online edition characters.



Screenshots










Game Features

- 5 game modes -
The Online Game, Challenge, Exhibition,
Tutorial and Practice.

- The Online Game -
At the game lobby, you can create or join online games.
Play with the players online!

- NOTE -
LAN games are not supported.
To play 2 players each other via the Internet, there must be at least 2 global IP.

- 7 court surfaces -
Hard(3), Grass, Clay and Carpet(2) court.

- 4 characters -
Unique 4 characters have different types of play style and abilities.

- Supports keyboard and joypad -
It is strongly recommended to use joypad.

- Supports PLAYER vs. PLAYER and PLAYER vs. COMPUTER -
To play PLAYER vs. PLAYER, there must be at least one joypad.

- 7 computer levels -


©Bimboosoft Co.,Ltd.